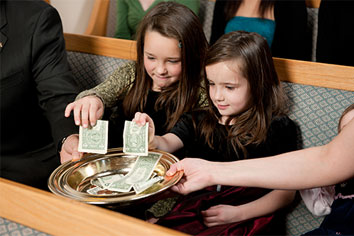 SUPPORTING SU CATHOLIC'S  SPIRITUAL LIFE
Donating is easy via our secure site. You can make a one-time donation, set up a regular donation schedule (such as the Sunday collections or recurring donation), or make a pledge toward a special program.
TITHES
Growing into an adult requires dedication and commitment. We encourage parents of SU Catholic students to have a prayerful conversation with your daughter or son about making a financial commitment on a regular basis to strengthen both self and our ministry. The amount of the gift is inconsequential; it is the importance of the dedicated tithe that makes a lasting impression on the giver.
WE WELCOME PARENTAL INVOLVEMENT
We welcome parents to support us in our ministry and join the SU Catholic Parents Association and become more intimately involved in the ministry programs that we plan and produce each semester.