Catholic Center Staff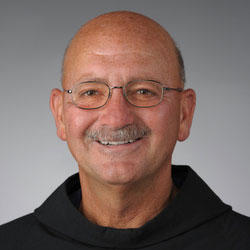 Fr Gerry Waterman, OFM Conv.
Chaplain
fwaterma@syr.edu
Father Gerry Waterman is a member of the Conventual Franciscan Order and has been a friar-priest for 31 years. Born and raised in New England, he is fond of running, tennis, art (especially watercolor), gardening and reading. As a former commercial winemaker, he is always willing to share his passion for wine. Fr. Gerry is an outdoors person and enjoys the ocean ("saltwater makes everything better"), the sunshine, the mountains and all of God's creation. Inspired by Saint Francis of Assisi from an early age, Fr. Gerry was educated in the seminaries of his Franciscan community in Granby, MA, and Rensselaer, NY. An extrovert, Fr. Gerry is passionate about people! He has served in numerous capacities in many states on the Eastern seaboard and abroad, but for the past 11 years, he has enjoyed life in North Carolina as Associate Chaplain for Catholic Life at Elon University. There, he encountered and built relationships with students, alumni, faculty and staff through Masses, retreats, faith-sharing and counseling sessions, weddings, baptisms, dinners and socials, intramural sports, service projects, university events and service trips to South Carolina, Jamaica and Mexico. Fr. Gerry is excited about his new ministry as Catholic Chaplain at Syracuse University in August 2016 and is looking forward to shepherding his newest flock.dedicated Catholic Orange community, we became what and who we are today.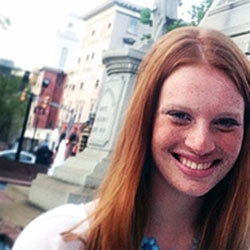 Shannon Walsh
Interim Campus Minister
sewals02@syr.edu
Psychology and Policy Studies, Class of 2016
Shannon is from Schnecksville, PA and would be happy to introduce you to any activity or individual here at the Catholic Center. It truly is a great place to be and meet genuine friends. Shannon attended the Syracuse Encounter retreat (you should sign up!) never misses our Thursday night dinners. She loves hanging out, concerts, sour patch watermelons and cheering on the Orange in the Carrier Dome. Here's to a great year!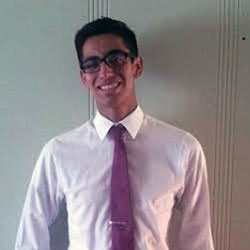 Jose Gonzalez
Work Study Intern
jagonz06@syr.edu
Cultural Anthropology, Class of 2017
As an aspiring Cachanilla native to the ever-sunny city of San Diego, José seeks to thrive in the never-ending dreadful Syracuse snow. In the meantime, he has hopes of obtaining a degree in Cultural Anthropology from the C.A.S, and one day deciding on a minor to shoot for. However, José's biggest aspiration is to excel on the hill, while enjoying and helping the hood.
SU Catholic Student Leadership